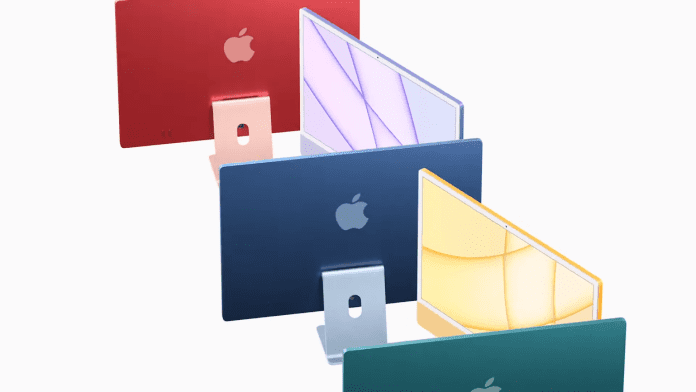 Apple took the unusual step of removing its Intel powered 21″ iMac from its stores on the weekend and later confirmed the decision.
With the end of $1,099's desktop there are only two models left in the store: that of the 24-" variant,
powered by the M1 chip, and the Intel-based 27″ option.
Dylan Tweet About Apple New iMac Pro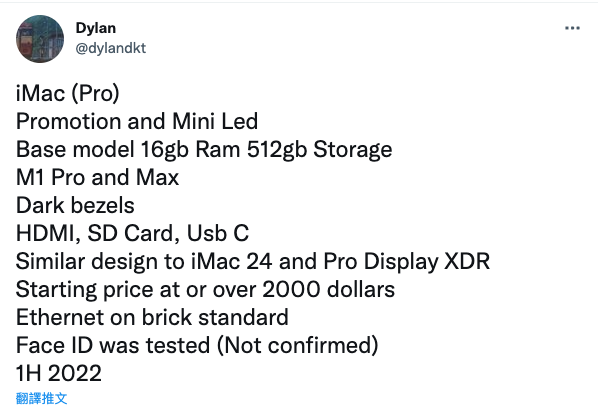 Rumors suggest that a brand new compact Mac is coming soon and that it will launch in the first quarter of 2022. It will come with M1 Pro as well as M1 Max chips.
Apple New Brand Compact iMac Launch in 2022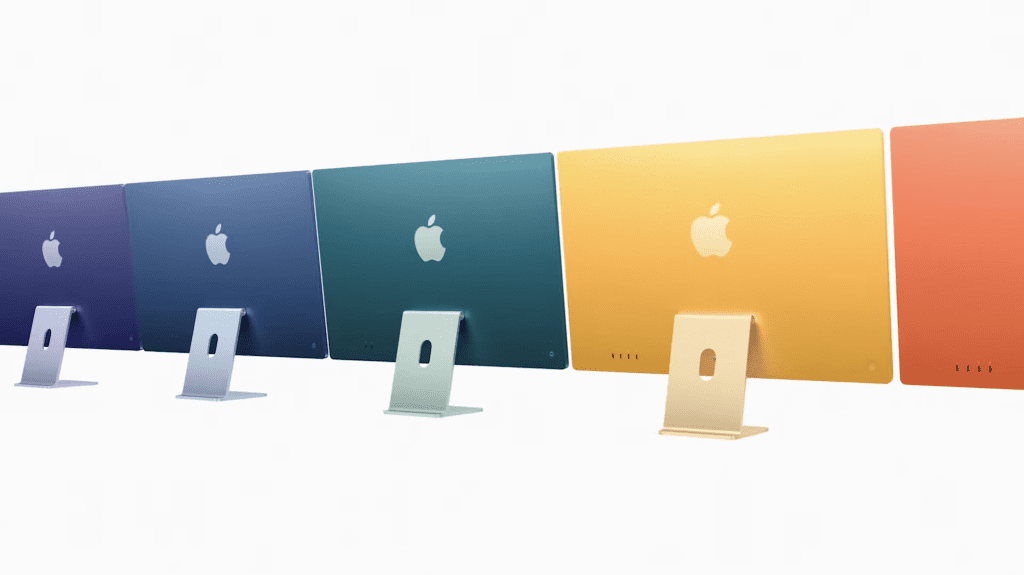 According to reports the new desktop is going to be named iMac (Pro) as well. It will come with miniLED and ProMotion,
Apple's trademarked term for 120Hz displays. We have seen the feature on the M1 Macbook Pro, and
it's only natural that this technology to be added to the iMac line-up. It will come with 16GB of RAM and 512GB of storage.
Apple iMac Pro/Max Storage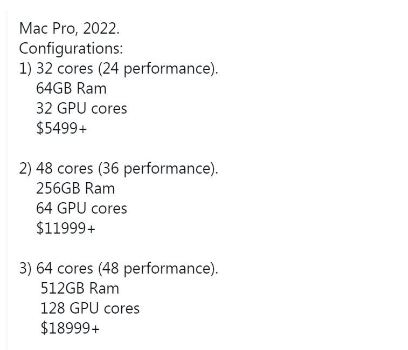 The new design of the 21″ iMac will be similar to the current 24″ device.
It will include HDMI as well as SD card slots along with USB-C. There is also space for an Ethernet cable and, while Face ID is being tested however,
it's not yet "confirmed" by the leakster. This entire setup will cost upwards of $2,000 so it's time to save now to get started.
New iMac Coming in 2022 Five Retro Colors