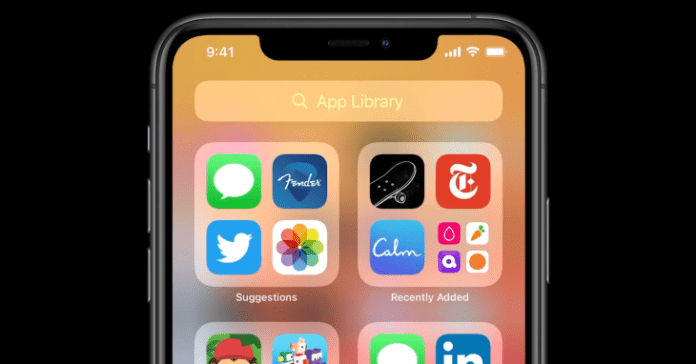 Football (Soccer) is probably the most influential sport ever. If you are a die-hard fan of football, you must want to get the live score and updates of the matches in real-time. Internet is crowded with various websites and applications where you can see all the football news at a place. Here, we have listed the best apps to get football live scores for iOS users. Let's see all of these iPhone applications with their best featured.
List Of Top 13 Best iOS Apps to Watch Live Football Scores
LiveScore
Buaksib
SofaScore
365 Scores
OneFootball
UFEA Champions League Official
FotMob
Goal Live Scores
Futbol24
BeSoccer
theScore
Sky Sports Scores
Bleacher Report
LiveScore
The name itself seems to be more focused on scores. LiveScore covers a wide range of sports events, including football as a major part. You can keep tracking the football scores and goals for multiple matches at the same time.
If you are in UK or Ireland, you can stream live football matches for free on your iOS device. LiveScore iOS app is user-friendly and flexible with dates to switch from one date to another date.
As the focus is more on the score, the news part is a bit blander. LiveScore doesn't have enough related news under each story to hold the readers.
Buaksib
It offers live football scores and results from over 1000 football leagues, cups, and tournaments, including Premier League, Bundesliga, and UEFA Champions League. You can get league tables, goal scores, video highlights, yellow and red cards, goal alerts, and other football live score data and news on the FlashScore. 
When it comes to football live scores, Flashscore is the best, but sometimes with Inaccurate information, it may not be great for an ongoing bet.
SofaScore
Here you will get the live score, in-depth statistics, in-detail player analysis. SofaScore uses the best sources for football statistics and analyze and calculate detailed player rating and brings the effort of the players front through heat maps.
Whether a player, a team, or a complete match, you can follow all live happenings of the football matches with SofaScore.
365 Scores
365 Scores is focused on football as well as on other mainstream sports. It brings everything to you in a 3D way to give the FEEL. The commentary is excellent with a well-designed frame.
365 Scores is more than just getting the live scores. You can get all the highlights. What is more interesting is that you can participate in football quizzes to enhance your knowledge and earn coins with correct answers.
OneFootball
The OneFootball delivers updates over hundreds of football leagues and competitions. You can pick the team you want to follow and get updates and news about the ongoing events.
With OneFootball, you can get the latest news, videos, fixtures, scores, stats, and main dates of the upcoming football events.
UFEA Champions League Official: Live football scores & Fantasy
UEFA Champions is all about Europe's ultimate club football competition. The iOS app delivers the latest soccer scores, news, live coverage, and Fantasy Football game. It is easy to navigate and works well. Its live commentary and real-time football scores, player profiles, graphics, and highlights are fantastic in their place.
UEFA Champions League is a must-have iOS app if you're an international soccer fan.
FotMob
FotMob covers most significant leagues like Premier League in England, the Bundesliga in Germany, La Liga in Spain, Serie A in Italy, Ligue 1 in France, and others. It is one of the best football news sources, which means you can get here the latest and breaking news.
The commentary is the best over other apps. The way they show Red cards, Yellow cards, Assist, Goals are commendable and also easy to catch. FatMob has balanced both the football news and live score coverage well.
Goal Live Scores
Goal Live Scores has more for football newsreaders. It forecasts all the news provided by Goal.com in different languages. You get a detailed commentary here, and they also keep updating with useful statistics during the match.
Its well-detailed commentary is a plus point. However, there should be an option to switch language for user convenience.
Futbol24
This iOS app shows one of the fastest football live score results. Here also you can follow fixtures, compare team stats, and more. You can customize your whole game events to get a unique Futbol24 experience.
The app is pretty accurate and reliable with real-time scores. However, it needs improvement with better listings of bookings.
BeSoccer
BeSoccer is one of the best apps keeping in mind the user experience for football live scores, commentaries, and news. You can find teams' overall performance and individual player's performance ratings with the BeSoccer iOS application.
Besoccer has categorized events into goals, cards, changes, and others. You can check each separately, and there is also an option to check them altogether.
theScore
It is more of an interactive kind of app where you can search, save and share the news with your friends. As you open the app, it asks for your location to send you customized information. It also sums up individuals' performance and showing who is responsible for the victory.
The thoughtful design and features make it attractive, including light/dark mode, switch fonts, and sizes for user convenience. However, the commentary is too brief in theScore, and difficult to check scores and results based on dates.
Sky Sports Scores
This iPhone app brings you scores, goal alerts, commentaries, line-ups, fixtures, results, and stats from hundreds of teams and leagues worldwide.
According to users, the previous version of Sky Sports Scores was working better than the updated version. the video loading speed needs improvement in the latest version of the app available on the Apple store.
Bleacher Report
You can get the app and add your local team to get the latest news even before your local news sports tell the story. Never miss your local teams' stories and updates when away from your home sports city.
The only issue with Bleacher Report iOS app is the dashboard is full of pop-up ads.
Final Thoughts
Whether you are a football score viewer, newsreader, team lover, commentary listener or bettor on Sbobet, you should choose the best iOS app for your iPhone. However, before choosing the one, you need to check its compatibility with your iOS version. Some apps you may not be able to download in your country. Still, you will not miss the events and your team or player as you have a lot of apps as an option on your iPhone.