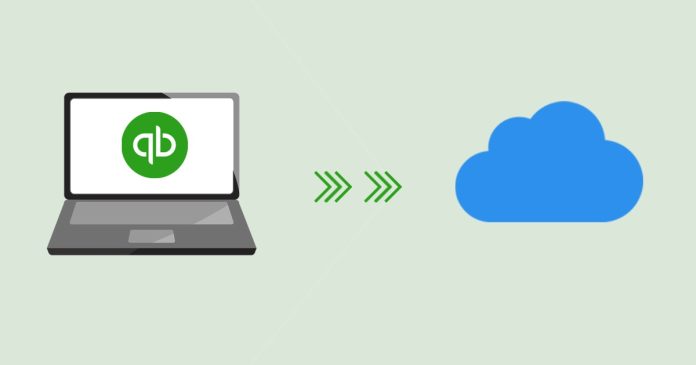 Simply put, if you have QuickBooks Pro, Premier, Enterprise, or Accountant software, they will be installed on the server provided by your cloud service provider, not on your office PC or server.
Remote desktop technologies such as XenDesktop Workspace and Microsoft RDP allow multiple users to access and use QuickBooks anytime, anywhere from their Windows, Apple, or Android devices by logging in to QuickBooks 'Network' from an internet browser. Once logged in from your PC in the Cloud, QuickBooks behaves as if it were installed on your local PC.
In addition, some QuickBooks hosting providers can install additional applications with QuickBooks. For example, pre-install a complete suite of Office 365 applications on each user's cloud desktop, allowing them to install other Windows 10 compatible software needed for day-to-day business operations. Basically, the user is provided with an office PC in the cloud.
What are the benefits of hosting QuickBooks?
1. Team is more Productive
QuickBooks Hosting allows employees to work from home, in the office, or on the go, managing their time and energy. Of course, this increases productivity because users can access Office apps and files anytime, anywhere. The multi-user version of QuickBooks already offers productivity gains through collaboration cloud accounting capabilities. However, these benefits are doubled by hosting QuickBooks in the cloud where users can collaborate with real-time data.
Multiple users can log in to the QuickBooks cloud desktop at the same time and use the same customer files in multi-user mode with full-featured and real-time updates. Both the online and desktop versions of QuickBooks support shared accounting but accessing these QuickBooks versions and saving them to your local network is very limited in functionality.
With QuickBooks Cloud Desktop, users have instant access to all the features that QuickBooks offers, and you can add other business tools such as Office 365, printing, and file storage to your cloud desktop. Each QuickBooks cloud desktop is set up individually and the administrator has full control over the files that each user can view or use.
2. Financial data is more secure
Hosting QuickBooks on a cloud server also greatly improves security. In the event of a fire, flood, or other disasters in your office, or if your employee loses your laptop, your financial data is safe and accessible in the cloud. QuickBooks applications and data are kept safe even if users connect to devices infected with viruses or ransomware.
3. Saves money on IT Costs
The expense of implementing and maintaining IT services in-house continues to grow. The infrastructure and IT expertise required to run and operate hosted QuickBooks goes far beyond the capabilities of small businesses. That's why small businesses are looking for good service providers, which host QuickBooks.
Conclusion:
Renting a server from an Intuit Authorized service provider like Apps4Rentis a great way to save money. They help you with your QuickBooks hosting and can also assist you if you have problems with your account for a monthly subscription. This authorizes you to return money to your business and grow it. These providers also guide you on different migration services to Migrate from Google workspace to Office 365 and also provide multiple benefits for end-users. For example, users can relish the benefits like auto-updates, data entry automation, and remote access.