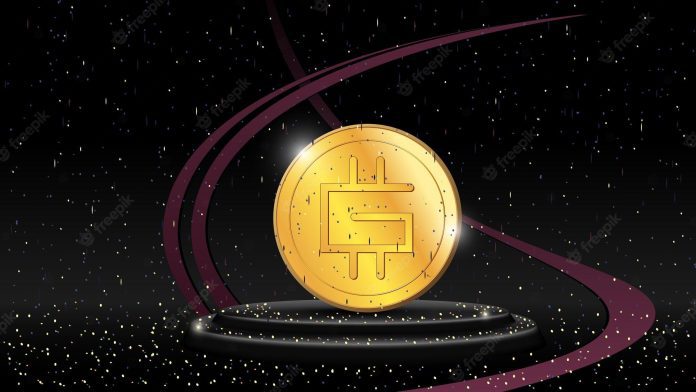 Cryptocurrencies have exploded in value over the past few months, and many investors are flocking to invest in digital currencies. While investing in cryptocurrencies can seem intimidating and daunting to those who aren't well-versed in the technical aspects of these assets, it is actually becoming easier and more accessible every day. One such coin that is a great place for new investors to begin their crypto journey may be STEPN. Read on to learn more about this exciting new asset class and whether you should invest in it.
What Is a STEPN Coin?
STEPN is a cryptocurrency that was built on top of layer-1 (L1) blockchain Solana and has since expanded to two other L1 networks: Ethereum (ETH) and Binance's BSC Chain (BNB). This coin has brought a new meaning to cryptocurrency. The idea and concept behind STEPN is based on the most common activity that most people take part in on a daily basis – moving around. It effectively rewards people with game currency for walking, jogging, or running outdoors.
How STEPN works?
The way STEPN works is very simple. There are two in-game tokens: Green Satoshi Token (GST) and Green Metaverse Token (GMT). Users with NFT sneakers can earn GMT which they can then use for in-game purchases, or cash out for profit if they want. Unlike other cryptocurrencies, this digital coin aims to achieve something bigger and more rewarding than just financial gains. It hopes to push people to live a "healthier lifestyle, combat climate change and connect the public to Web 3.0".
STEPN and other cryptocurrencies
The profile of STEPN is closest to the following coins in terms of market cap: TerraClassicUSD (USTC), Oasis Network (ROSE), QTUM (QTUM), SwissBorg (CHSB), Theta Fuel (TFUEL), Terra (LUNA), Optimism (OP) and yearn.finance (YFI). STEPN, however, has fared relatively well when compared to some of the above coins, especially when you consider the fact that it has only been around for around 1 year. For instance, USTC's all-time high was $1.05. When compared to STEPN, one can clearly see which of these two coins offers a better return on investment.
Is STEPN a good investment?
Since this nascent digital coin was released in August 2021 by Jerry Huang and Yawn Rong in Australia, it has accumulated more than 2 million monthly users, and over 262,000 wallets. When it was launched on Binance on 2 March 2022, it was being offered for $0.01 per GMT. As STEPN's popularity grew and more people started buying the coin, it reached an all-time high of $4.11 in April 2022, surpassing many other cryptocurrencies that have been around for many years.
According to Coinbase, it has a high buying activity where 89% of users buy STEPN rather than sell. At the time of writing this article, the 24-hour trading volume of STEPN was $156.46M, indicating that the coin is gaining popularity again. It is currently ranked 63 by Coinbase based on its market cap. Although the STEPN value is currently at $0.37, this should not deter investors. In fact, there is huge potential for a high ROI when the coin value increases.
Final words
Buying cryptocurrency is similar to buying stocks. As with stocks, you can buy a cryptocurrency for its potential to grow in value. The most important factor when buying a cryptocurrency is research. Do your research and understand how the cryptocurrency works. Once you know how it works, then you can make an informed decision on whether to buy it. Many cryptocurrencies have newer technology behind them like STEPN that could make them better investments in the future. Just be sure to do your research before buying any digital currency from any crypto exchange!