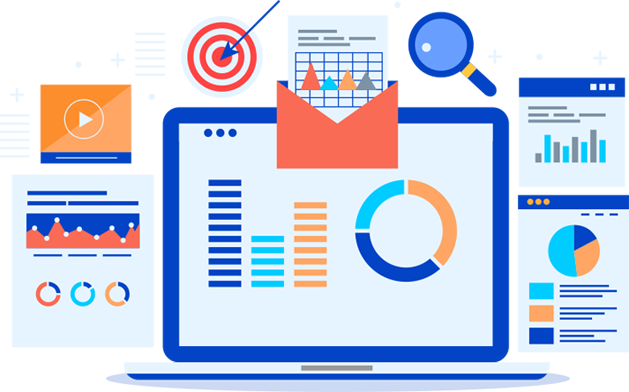 Search engine optimization (SEO) is the process of affecting the visibility of a website or a web page in a search engines "natural" or un-paid "organic" search result. In general, the higher ranked on the search results page, the more visitors a website will receive from the search engine's users.
An effective search engine optimization strategy enables people who are looking for a product or service like yours, to find you. When search bots crawl, index and rank a site, they are looking for hints as to what the page is offering. Ensuring you have your content optimized should eventually take you near the top of the rankings for your key words and phrases. Research shows that 95% of click-throughs happen on the first page of the search results so getting high up in the rankings is the ultimate goal of businesses who engage in SEO.
So, is it worth paying an agency to do SEO for you? You may not necessarily get the results you hope for. But doing it yourself is a lengthy and complicated process, even if you are an SEO expert. Ensuring your site is structured correctly, the coding is clean, writing fresh content, making sure it's optimized, trying to get links to your content, all this takes time, so is it worth outsourcing it?
Despite the cost, pitfalls, time and effort involved, SEO done properly can transform your business because of the sheer number of people who find goods and services through organic searches. Ross Pike of Quadrant2Design, a web design agency with an in-house SEO team said "96% of online activity starts with a search engine and the top spot gets around 30% of the click-throughs. These people come to you actively, willingly and pre-qualified, no other channel can deliver as many qualified leads", so it is worth getting it right.
Poor SEO Techniques
SEO has developed a bad reputation due to some unscrupulous agencies. Many small businesses have paid a lot of money to agencies promising to get them to the top of the rankings, only to see no results. Unfortunately, there are companies, particularly overseas, who make money from using SEO tactics that are now penalized by Google. These 'black hat' techniques, such as keyword stuffing, paid links and hidden text, were used quite a lot to rank highly on a search engine results page. In the end Google cottoned on to this and now penalizes any website violating its guidelines. These penalties send your website to the bottom of the rankings from where it can take years to recover. It may seem tempting to try to cheat the search engines by filling your website with your chosen key words or commenting on multiple blogs with links to your website, but Google now has the ability to check for this and will punish you.
Good SEO Techniques
'White hat' SEO techniques are strategies that function within the rules and expectations of search engines and searchers. It means implementing techniques to improve your website's search engine ranking without relying on tricks to undermine a search engine's algorithm.
Google looks for useful, fresh, relevant content. You should always be guided by the user experience of your website.
An agency providing good SEO should look at the following things:
Speed of your website – the faster it loads the better
Navigation – should be clear and straight-forward
Relevant keywords – should be included in your content in a natural way
High quality content – it should be engaging and useful to visitors
Tidy code – this helps the search engine bots crawl your website efficiently
Relevant backlinks – from trusted, appropriate websites
Optimized for mobile – this is increasingly seen as important by Google
White hat SEO produces high-quality content that matches user intent, while black hat strategies put out low-quality, duplicated, or heavily templated content.
Implementing a good SEO strategy takes time, you won't see the results immediately, it can take many months to climb the search engine rankings. It is also a continual process, constantly optimizing your content and adding fresh content is time-consuming. So, is it worth it? If done properly then yes it certainly is. But you're not going to get there without a lot of effort so if you don't have the time or expertise and cannot take on an employee to do it then a good agency is the solution.
How to find a good agency
So how do you get results without falling into the traps?
Select your agency carefully, look at their track record, pick one that has a good reputation and works in a similar industry.
Insist on seeing data before you sign up. An agency should be able to provide data on search volumes which is the average number of times a specific search query is entered on a search engine per month, and more importantly, the difficulty of the searches, showing you how hard it is to rank highly for a specific keyword.
Ask to see successful campaigns for equally difficult search terms from other clients.
Limit your ambitions – it is better to rank highly for a few key words or phrases than lower for many.
Use a mixed strategy of a few high-volume key words and niche keywords that are easier to achieve.
Insist on monthly reviews of work that's been done as well as the statistics and only work on a 1 month rolling contract.
Do things in the right order: It is better to consider SEO from the moment you create your website, then the technical SEO can be built in from the start followed by a combination of on-page and off-page strategies.
It is much easier for an agency to build in the SEO as they create your website, trying to optimize a site that already exists is a lot more challenging so factor it in from the word go.
Do what you can in-house – blog writing, on-page content creation etc.
A reputable agency, like Koreti, will build SEO into your website from scratch. They will use only white hat techniques, no black hat techniques or even shades of grey. They will be honest about the budget required and realistic about the goals that will be achieved, good SEO takes time and you may not see the results straight away. But getting to the top of the rankings will bring enormous benefits to your business by increasing the amount of traffic to your website. Satisfied customer, Alan Jenkins of exhibition stand designer Quadrant2Design said "We used Koreti to optimize our new website and have been very pleased with the results, we are ranking highly for a number of key words and phrases, and traffic to our site has really gone up." But to achieve this requires a lot of effort and expertise. So, unless you have the budget to hire someone to do your SEO in house, a reputable agency is probably the best solution, just make sure you do your research.