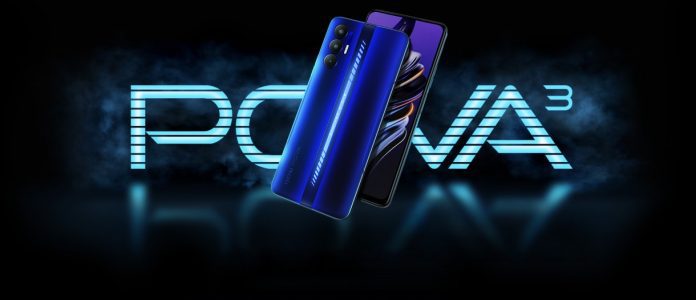 The brand new Pova 3, from Tecno's series of gaming phones that are pocket-sized was announced on the morning of. It's a follow-up to the Tecno Pova 2 from last year, the latest Pova comes with a massive battery, along with high-refresh rates and an impressive camera. We'll look at what this great phone has to provide.
The Tecno Pova 3 is first released within the Philippines and is expected to extend to other areas in the near future including Pakistan. Its specifications include a MediaTek Helio processor, which has 6 GB of RAM , and an HiOS interface that is based in Android 11.
Moving on to the back, The rear camera on Pova 3 is garnished with a 50 MP main, 2 MP depth, and Artificial intelligence sensors, accompanied by a Quad-LED flash.
The front facing of Pova 3, there is an 8MP camera with dual-LED flash. The latest version of the Tecno price catalog is available as Tech Silver, Eco Black and an exclusive Electric Blue variant with an LED backlight strip which glows when you make calls, notifications as well as while gaming.
Another amazing aspect that is a highlight of Tecno Pova 3 is the battery's capacity of 7,000mAh with a charging speed of 25W The charger inside the box can support the power of up to 33W. A fingerprint scanner is included on the left.
The cell phone is launched in two variants, the basic and the special Electric Blue model with the same specs but a different back panel design. The basic model starts from 8,999 Philippine pesos (about Rs 34,000), while the Electric Blue Pova 3 arrives for 9,399 Philippine pesos or about Rs 36,000 PKR.
Currently this phone is not launched in Pakistan