Xiaomi has finally announced the date of launch for its forthcoming Xiaomi 13 series smartphones. The event for the launch is scheduled for Thursday December 1 at 7pm Beijing time. We also received confirmation MIUI 14 will be announced at the event , along with Xiaomi 13 and 13 pro.
Xiaomi 13 Series series launch poster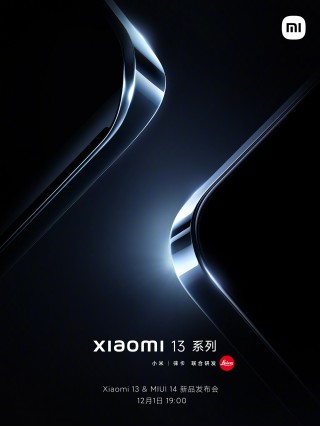 Xiaomi director Lei Jun released an official image for the Xiaomi 13 which will bring an oblong OLED screen. It will have 1.61mm thick bezels on both sides. The bottom will be 1.81mm. Additionally, the phone will measure 71.5mm wide, which makes it very easy to carry with just one hand.
Xiaomi official rendering and IP68 verification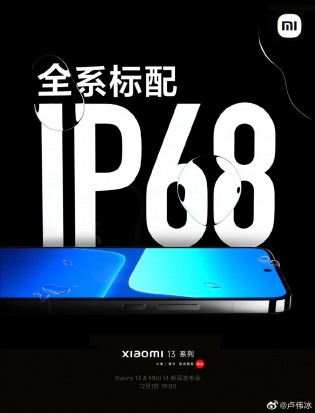 We also learned the fact that all Xiaomi 13-series phones will be water- and dust-proof. Additionally, Xiaomi confirmed it will also announce it's Watch S2 smartwatch and Xiaomi Buds 4 TWS headphones along with the first computer for desktops, new Wi-Fi router, and projection equipment at Thursday's launch event.
Additional Xiaomi products to be revealed at the Thursday's event