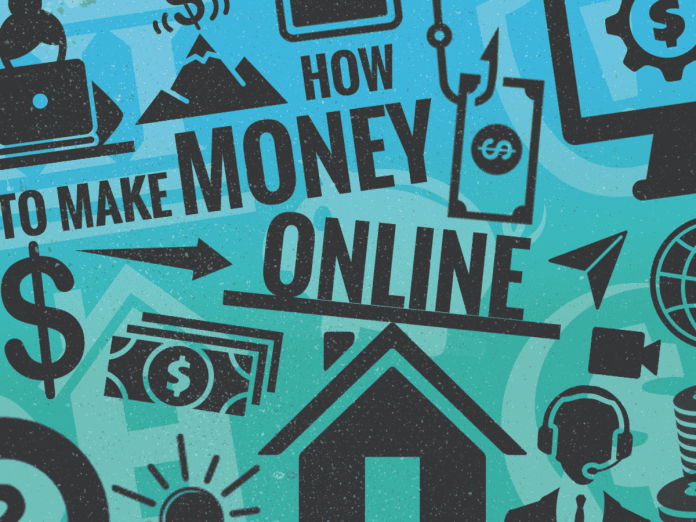 Due to the CoVID-19 situation, many people have started to work from their home worldwide. This is because many people had lost their jobs and were forced to live hand to mouth. Working online was the only convenient option left for them.
Are you also interested in earning money online?
Earning online means that you can start working for the companies and business from your home. You can also develop an online business. Both options are suitable for earning good money. Here are a few possible methods shared to make money online. So let's begin.
Freelancing
Freelancing means that you can sell your services online to different people all over the world. Different freelancing platforms such as Fiverr, Upwork, Guru etc are available. You can sign up and create a profile on these platforms to sell your skills. Most of the digital skills such as graphics design, copywriting, digital marketing and software development, virtual administration etc are in high demand.  If you don't have any skill then you can learn these skills from sites such as Udemy or Digiskills and then start your freelancing career to earn money.
Blogging
Another business that is gaining popularity all over the world is blogging. Here you don't need to find clients or sell your services. Just develop your website, write good-quality content, place ads on your website and you will start earning money. 
If you are interested in blogging, then you can start this with the least investment. Purchase an appropriate web hosting plan from a well-reputed company and you will get a domain name for free. Later, you can develop your website on WordPress that is super easy. You can watch online tutorials or also hire a web developer to develop the website.
Affiliate Marketing
Affiliate marketing is another aspect of blogging. Here you can sell products on your blog or website through affiliation with other companies such as Amazon to earn commission per sale.
Start by purchasing a domain and hosting, building an attractive website, sharing high-quality content, placing affiliate links and posting your content regularly. It is a simple and easy way to make money online with the least investment.
Reselling Hosting
Another way to start earning online is reselling hosting. You can sell web hosting services in Pakistan and all over the world.
Start with developing a website, place all your offers and plans on the website. So that the people or customers can understand your services and make orders online. It is an effective way to tackle the customers. You can start this type of business to earn online.
Ecommerce Store
An eCommerce store is a website where you can place your products and sell them online. It is just like an online store. So, if you have any products to sell online, then develop an eCommerce store. Firstly, register your domain, purchase hosting, make images and develop an online store, to start earning online. It is the best way to reach a huge audience and earn money.
Sell a Website
If you are good at writing and website development, then you can develop sites and sell them. Many people want to purchase a well-developed and established website. So, you can purchase hosting and domain name, design the website, improve the domain authority of the site, increase the traffic reach, develop methods to generate money (such as through ads), and finally sell it out.
Make sure to purchase a good and affordable hosting plan that provides quality speed and site performance. Moreover, consider the SEO techniques to rank your website in search engines so that you can get a good price for your website.  
Conclusion
Different ways of earning money online include freelancing, selling services, teaching online, writing e-books, etc. Whereas, you can also earn by working for yourself rather than finding a client. For example, you can start a blog, an affiliate marketing website, eCommerce store, reselling hosting etc.
In a nutshell, you just need to start a business today that suits your interest, budget, and skill set. It will be an effective way to start earning online by working from home.