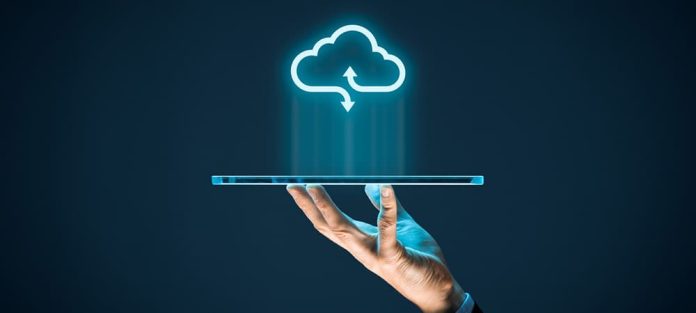 Many organizations use the cloud in some capacity, making it an essential component of the majority of businesses today. Nevertheless, the cloud isn't just for corporations, though, as many people don't realize. Nearly every day, often without even realizing it, we use the cloud.
Simply described, "mobile cloud computing" refers to the process of storing and using programs and data through the internet as opposed to your phone's memory/ROM. Many people today opt for phones with a large storage capacity without realizing it's more practical to use cloud storage.
With that in mind, here are some tips about mobile cloud storage as a service use.
Remote File sharing and Safekeeping
Instead of using your phone's internal memory, you can decide to store valuable data in the cloud.
Using cloud storage is similar to replacing a memory card with the internet. The cloud enables you to upload your files straight to the internet rather than filling up a small device with content only to forget to bring it with you.
These files can then be accessed from any device, anywhere, whether they are documents, images, or music.
Online Email Services
80 percent of smartphone users check their phone within 15 minutes after waking up, according to the IDC. Web-based email services are one of the causes of this.
You are depending on the cloud to receive, transmit, and store your email correspondence whether you access your account online or through a phone app.
Video Chatting and Instant Messaging
The ability to communicate with our connections, colleagues or partners from anywhere has become the standard, just as gamers may compete online against players from all over the world.
You can work on projects with your coworkers on the go or stay in touch with family who are on the other side of the world thanks to tools like Skype.
Easy Files Access
Your files are synchronized between all of your gadgets through cloud storage services. Any modifications you make to files or folders on your PC are now instantly accessible across all of your devices thanks to this functionality.
You may access all of your cloud storage files from any location with an internet connection by using the mobile app.
Additionally, you can designate particular files for offline access with a mobile cloud storage app. When you need to work on a flight without internet access, for instance, this tool is fantastic to utilize.
Auto Images Backup
Automatic photo library backup is a feature included in many cloud storage applications. You won't ever lose a memory once you turn this on. Any device with an internet connection can access your entire photo library.
Entertainment
On-demand entertainment is quick and simple thanks to streaming services for motion pictures, TV shows, and music.
There is a lot of data required to make sure you can access any content you want anytime you want. For services like movies or music streaming to provide immediate, high-quality information to your device, the cloud is a crucial tool.
Mobile Cloud Storage Pros
Below are the various reasons why you should consider cloud storage against conventional storage:
Enhanced security – all your data is encrypted by your cloud storage service provider to ensure safety of all your critical data.
Auto updates – your files are automatically synchronized across all connected devices thus saving you the hassle of manually sharing them.
Simple sharing – one cloud environment can be shared across different users who can access the data from wherever they're.
Scalable – if you require more space, you can efficiently request for more space easily.
Security against data loss – Cloud storage is similar to an online backup as you can recover all your data after buying a new gadget if the old one gets lost/stolen.
Conclusion
One of the most significant specializations of cloud computing in 2022 is mobile cloud computing. It fully eliminates the size-related restrictions on software and hardware upgrades in mobile phones.
Mobile cloud plays a significant role in our lives and you may have already used it without realizing so.