WhatsApp today announced plans to launch Communities which is a feature that allows gathering groups of similar interests.
A Community is simply the collection of groups. Members can form Communities by adding groups with similar themes. Community administrators can then oversee the communities within and then send notifications to the entire group at the same time. The way that individual conversations associated with the group can continue , while receiving announcements that affect all groups simultaneously. Communities will be able to support encryption from end-to-end.
In terms of the ability to discover, WhatsApp has said that it will not add the ability to discover or search for new communities like "other app". WhatsApp will also limit the capability to forward messages beyond the limit of five messages to a single group at a given time in an effort to limit the spread of false information within the Community groups.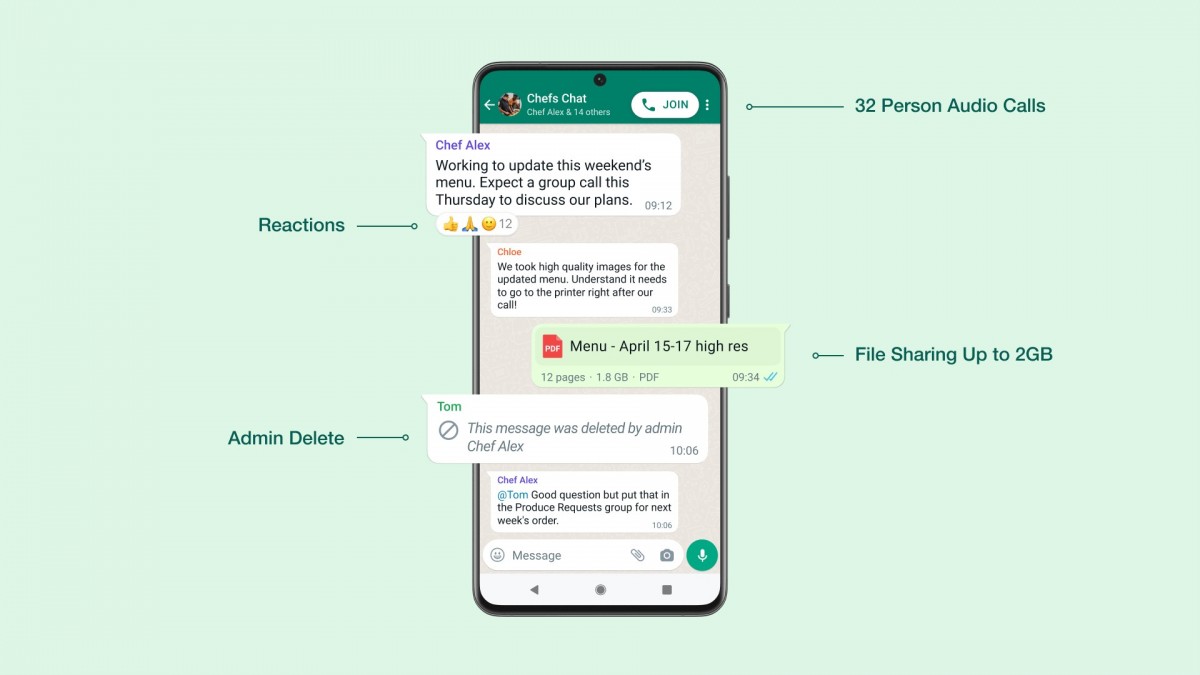 WhatsApp will also prohibit administrators or members of the Community at any time as well as dissolving the Community when it is aware of violent, illegal or hateful actions within the Community.
WhatsApp is also making improvements to the way the individual groups function regardless of whether they're part of a community or not.
Groups can now have emoji reactions for messages, so members can react to a particular message without sending separate emoji messages. Admins will be able to delete messages in a group, which will then be removed from everyone's device. File sharing is being upgraded to support files up to 2GB in size. Finally, one-tap voice calling now supports up to 32 members.
New features are scheduled to begin available next week for a small segment of users, and then gradually expanding to all users.