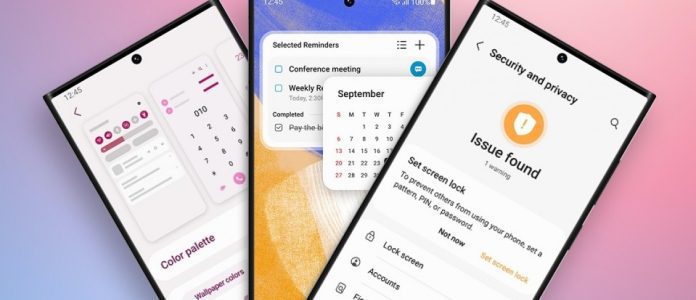 In the past, Samsung detailed the highlights you can expect to see in the forthcoming stable version of One UI 5 based on Android 13 to bring. While we wait for it to be released to smartphones left and right the company is moving its beta public program, and now allows four additional devices to join the beta program.
It's Samsung's Samsung Galaxy Z Flip 3, Z Fold 3, Galaxy Note 20, and Note 20 Ultra. These four handsets are now able to test the new One UI 5 with Android 13 and both the US and Samsung's native market in Korea.
Likely, if you own one of these phones and are looking to test One UI 5 beta, you'll need to open your Samsung Members app and then click on the large banner that appears at the topof the screen, which will advertise this beta version. Then, you need to enter your details and following that, you'll receive an over-the-air version of the beta version usually within minutes. At the most, you'll have wait for a couple of hours to receive it.
One UI 5 comes with everything Google included in Android 13.3 and includes the ability to stack widgets as well as new colors that allow for distinctive themes brand new gestures to support split screen multitasking and a more efficient My Files app, a new Bixby Text Call feature letting users participate in calls through texting, modes for customizing settings that are based on different situations, support for video wallpapers for the lock screen and a brand new smart Suggestions widget.