Looking for a perfect SEO agency in Pakistan? Yes!; there is a higher level of competition for visibility in search engine so the SEO/Search Engine Optimization has become so much important now a days for online businesses. Everyone needs their site to be optimized perfectly. So In this review we have listed top best SEO service providers in Pakistan.
Let's jump towards the list.
We (mobilemall.co) decided the rankings upon testing each SEO service provider in Pakistan. SEO companies listed below are result of collecting user testimonials, reviews, staff research and quality of the marketing service provided by these companies. Experience with these agencies may vary with you, before you get any services from them we suggest you to make a contract of results what you expect accordingly.
We will give this list a regular moderation in case if we get any relevant update.
Best SEO Services In Pakistan
TheSEOSpot
SEO Abdul Manan
Rankistan
Mega Marketing Network
SeoHub
TheSEOSpot (Recommended)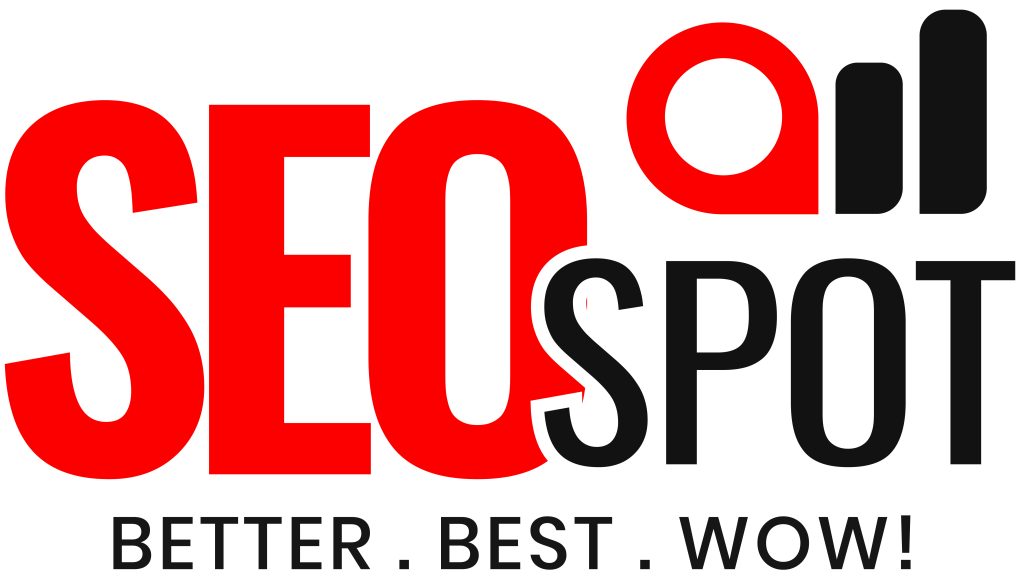 We have ranked TheSEOSpot on top of the list for their overall SEO Services. TheSEOSpot claims to provide SEO Services for websites all across the globe. We have ranked them at 1st position because of our personal experience, our website Mobilemall.pk has seen an ultimate boost in SERP rankings after getting services by them. Earlier our team have tried different agencies for Search Engine Optimization but that weren't perfect for us; where as TheSEOSpot is delivering us outstanding results. They are based in Karachi Pakistan.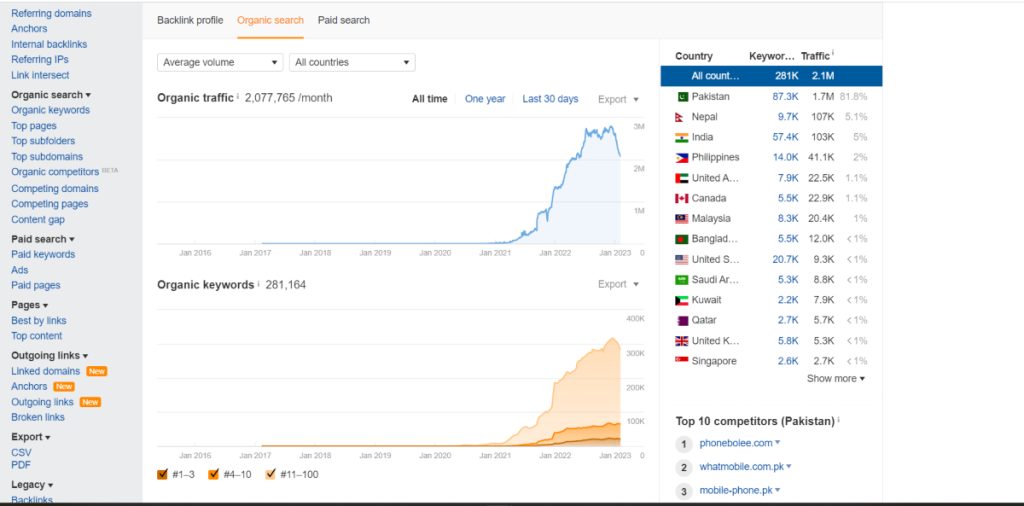 We started our SEO Service contract with them in March 2021, contract was of 3 months. But the results were superb, really out of our expectations, later after that we renewed our contract with them for 6 more months till December 2021. Results were amazing for us, we saw a huge traffic growth to our site. Daily visitors and page views were increasing like a bamboo tree(😃). For the third time we decided to go ahead with them again for a yearly contract from Dec 1 2021 to Dec 1 2022, and the ranking streak continues for us. But for the fourth time we decided to stop our SEO services due to some of our strategic decisions, but we are deciding to do that again, as we have seen a bit loss in traffic without the SEO Service.
Karachi
Affordable
Rankings guaranteed
On time delivery
No hidden charges
Support
Get in touch
SEO Abdul Mannan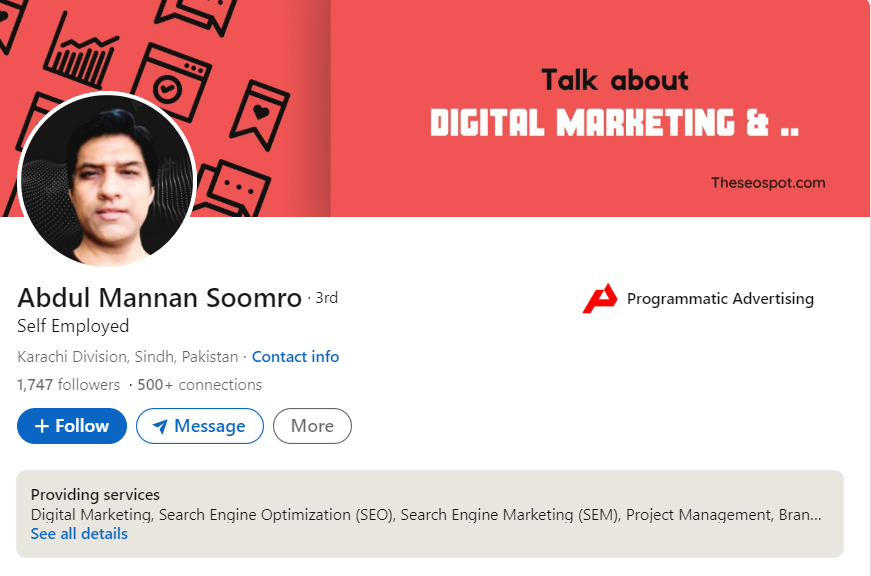 Abdul Mannan comes in the list of best SEO's in Pakistan. His background is as a Head of Digital Marketing for Tradekey located in at Shahrah-e-Faisal Rd, Block 6 PECHS, Karachi, Pakistan. SEO Head for Technado (Pvt) Ltd. We are ranking him at second position because of his outstanding work delivered to his clients. He claims him as an expert of B2B marketplace, focuses on providing services on Digital Marketing, Search Engine Optimization (SEO), Search Engine Marketing (SEM), Project Management, Brand Marketing.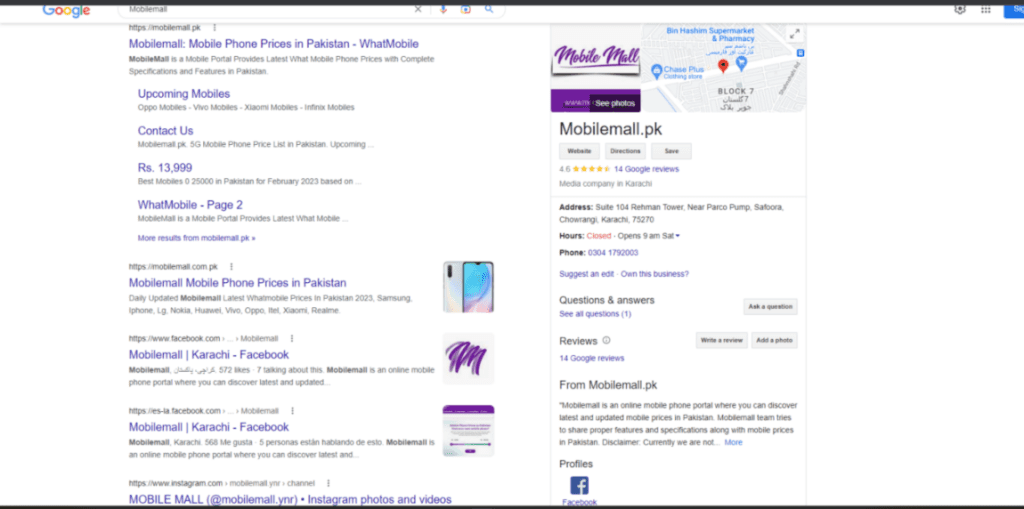 We have also tested his capabilities by getting Local SEO Service from him in January 2023. We were expecting a knowledge panel to trigger from Google for searches, and Abdul Mannan just get it done with his Technical SEO Knowledge. He got our site also approved in Google News for us to get more visibility upon our publications. Tasks are done perfectly smooth by him.
Karachi
Affordable
Result oriented service
Effective communication
Support
Get in touch
Rankistan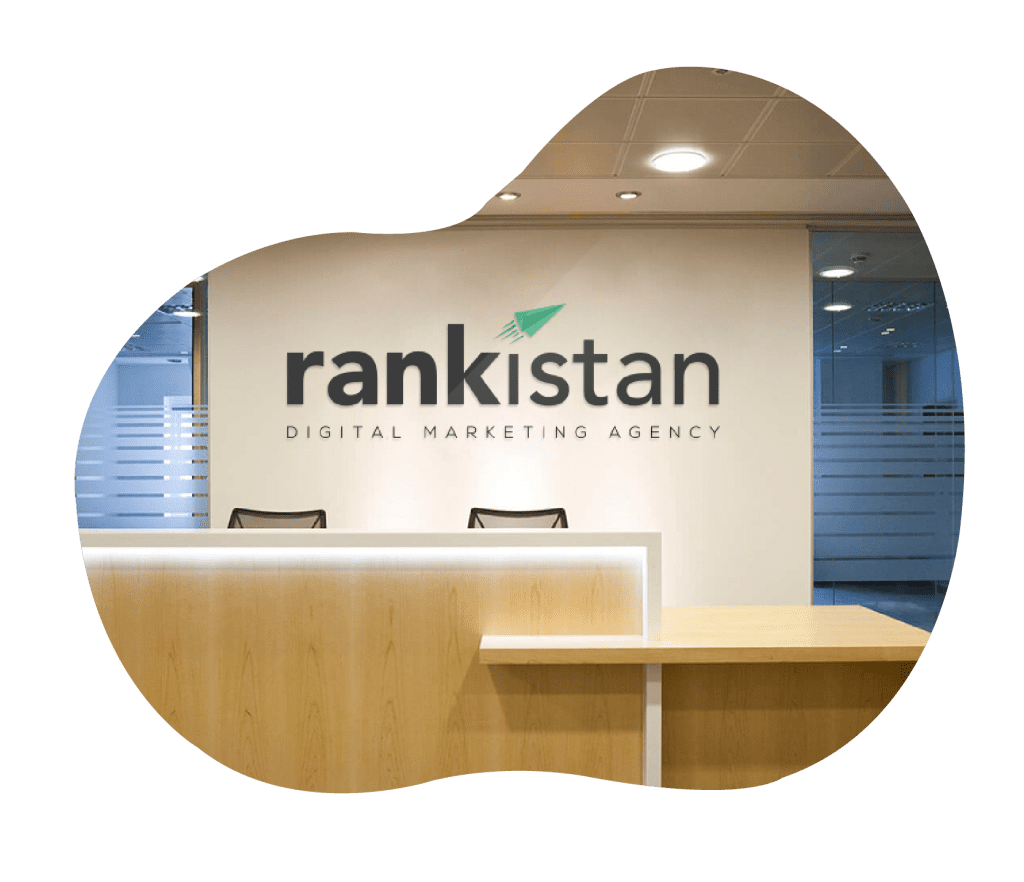 Rankistan founded by Waleed Najam. Payoneer has awarded Rankistan as the SEO Agency of the year in Pakistan. Rankistan is result driven SEO Agency. SEO services offered by rankistan includes Om Page SEO They help to optimize the content and structure of a website to improve its relevance to search engines and attract more organic traffic. Whereas for Off-Page Optimization, link building: They help to build high-quality backlinks to a website to improve its credibility and search engine rankings.
Lahore
Affordable
Effective communication
No hidden charges
Support
Rankistan can also monitor your PPC/Paid Campaigns focused on greater ROI with less spendings. Rankistan is a conversion & results oriented agency they put maximum efforts to deliver a satisfactory experience to every client.
Get in touch
info@rankistan.com
Call (+92) 323-4505-085 or 03234505085
Visit website : rankistan.com
SEOHub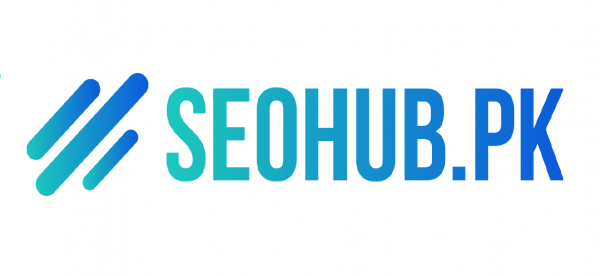 SeoHub is a digital marketing agency that provides search engine optimization (SEO) services. Their goal is to help businesses improve their online visibility and ranking on search engines such as Google, by optimizing their websites and digital presence. Their SEO package starts for a small business to a large multinational enterprise, operating with 50+ employees in Karachi. Their service is bit expensive as compared to TheSEOSpot or Rankistan.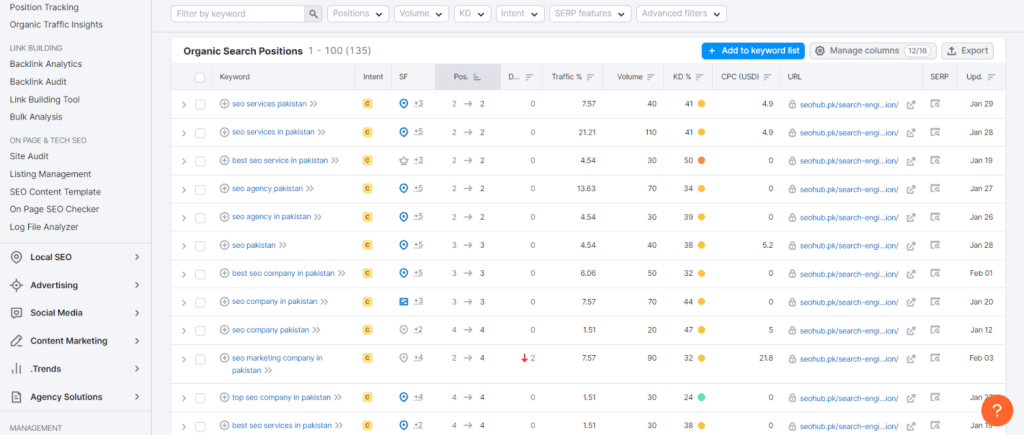 SEOHub.pk team has proved their SEO knowledge ranking on top for popular keywords like "seo services in pakistan", "best seo service in pakistan", "seo agency in pakistan", etc these keywords are having a tough competition and every company is trying to rank upon these keywords; but SEOHub.pk has done the job.
Lahore
Team of 50 employees
Active Social Media Handle
Live Support
Get in touch
info@seohub.pk
Call +92 331 0384402
Visit website : seohub.pk
Mega Marketing Network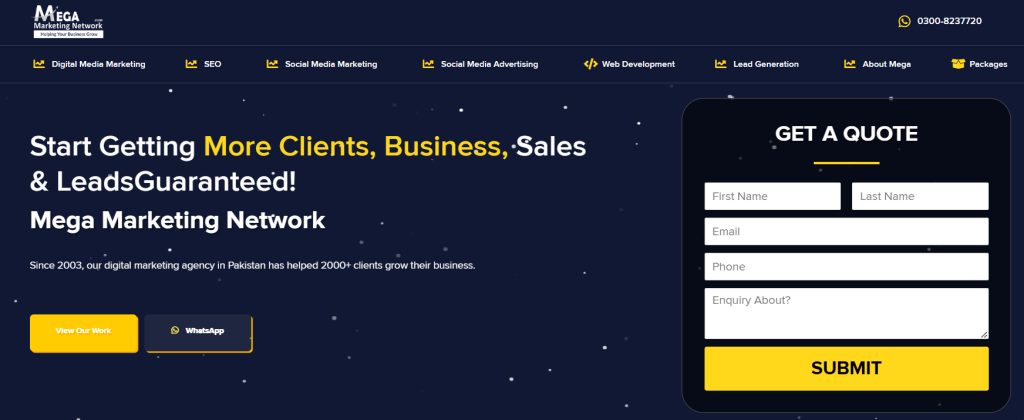 Mega Marketing Network providing digital services in Pakistan since 2003. One of the growing and experienced Digital Marketing Agencies. The goal of their services is to help businesses improve their online visibility and ranking on search engines such as Google, by optimizing their websites and digital presence. It is a well reputed digital marketing company in Pakistan providing all marketing solutions, making your business grow online. Apart from SEO they also offer Digital Media Marketing, Social Media Marketing, Development & Lead Generation services as well.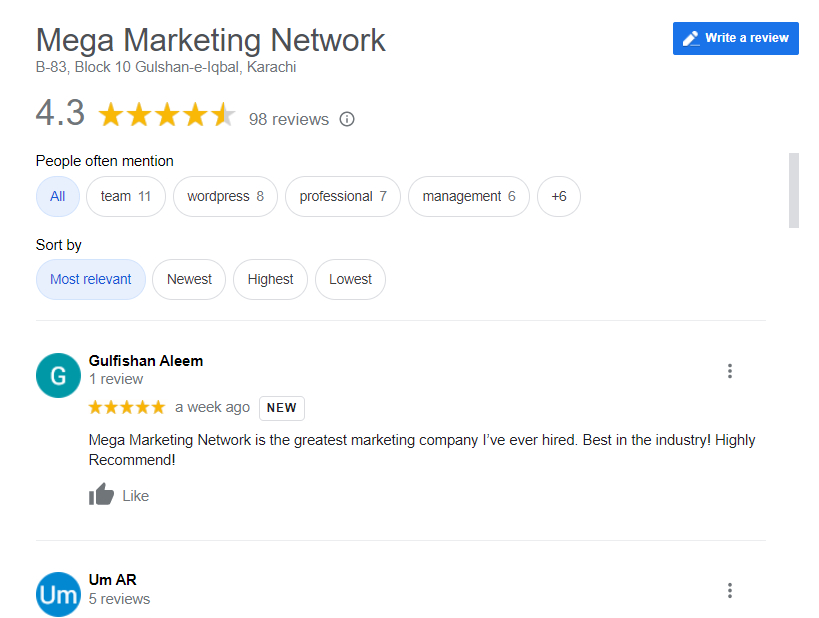 Mega Marketing Network clients seem to be happy and satisfied from their digital services. Their overall rating seems to be 4+ out of 5. This rating makes them to consider among the top SEO Service Companies In Pakistan. On facebook platform they have got 35K+ followers making their rank to be among the trusted ones. Shaadi.org.pk is also managed by Mega Marketing Network. They are currently working with the team of 50+ employees in Karachi Pakistan.
Karachi
Team of 50 employees
Active Social Media Handle
Live Support
Get in touch
info@megamarketingnetwork.com
Call +92 300-8237720
Visit website : megamarketingnetwork.com
Skype: @MegaMarketingNetwork
Reasons SEO is necessary in this era
Increased visibility: SEO helps to improve the visibility of a website in search engine results pages, making it easier for potential customers to find the website.
Improved User Experience: SEO practices help to improve the user experience on a website by making it faster, easier to navigate, and more accessible to users.
Increased Traffic: By ranking higher in search results, a website can attract more organic traffic, which can lead to increased sales and revenue.
Competitive Advantage: Companies that invest in SEO can gain a competitive advantage over those that don't, as they are more likely to rank higher in search results and attract more customers.
Long-Term Results: Unlike paid advertising, the results of SEO are long-lasting and provide a more sustainable way to drive traffic to a website.
Overall, SEO has become important due to the growing competition, shift towards digital, emphasis on local search in Pakistan, and the importance of quality content in the online marketplace.
Questions to ask from an SEO Agency in Pakistan
What is your approach to search engine optimization?
Can you provide examples of successful SEO campaigns you have managed in the past?
How do you stay up-to-date with the latest SEO trends and algorithm updates?
How do you measure the success of an SEO campaign?
Can you walk me through your process for keyword research and selection?
How do you handle on-page optimization, such as content creation and website architecture?
Can you explain your approach to link building and off-page optimization?
How do you track and measure the results of your SEO efforts?
Can you provide case studies or client references?
How do you communicate progress and updates to clients?
Things to consider when getting SEO Services
Experience and track record: Look for an SEO agency that has a proven track record of delivering results for their clients. Ask for case studies and references to validate their experience.
Customized approach: Make sure the agency understands your specific business needs and tailors their SEO approach to meet those needs.
Transparency and communication: Choose an agency that is open and transparent about their processes and is proactive in communicating with you.
Focus on results: Ensure that the agency focuses on delivering real, measurable results for your business, rather than just increasing your website's rankings.
Understanding of latest algorithms and updates: Make sure the agency stays up-to-date with the latest search engine algorithms and updates.
Ethical practices: Look for an agency that uses ethical, white-hat SEO techniques and avoid those that use shady, black-hat tactics that can harm your website's reputation.
Pricing and contracts: Be aware of any long-term contracts or hidden fees, and ensure that the pricing structure is clear and transparent.
Collaboration and partnership: Choose an agency that views your relationship as a partnership and is committed to working with you over the long-term to achieve your goals.
What is the average price of SEO Service in Pakistan?
Average price of SEO Services may vary according to the website, however basic price may start from 50000/ PKR, that can include services like ranking 3 to 5 low difficulty keywords, basic OnPage fixes and OffPage. For a small business websites having multiple pages and some competitive keywords can cost you upto 100000/ PKR. Whereas full-service digital marketing/SEO Service for a dynamic websit having multiple thousand pagescan cost you upto 250000+ PKR a month; Here your SEO expert is liable to cover all the Search Engine Optimization practices beginning from OnPage, Off Page, Technical, Local SEO, Researching best keywords, etc.
Services that you expect from SEO Companies:
Keyword research and optimization: Identifying the right keywords to target and incorporating them into the website's content, meta tags, and URLs.
On-page optimization: Improving the website's content, structure, and technical elements to make it more search engine friendly.
Link building: Acquiring high-quality links from other websites to improve the website's authority and visibility in search results.
Local SEO: Optimizing a business's online presence for local search by claiming business listings, building citations, and creating location-based content.
Mobile optimization: Ensuring that the website is mobile-friendly and provides a good user experience on mobile devices.
Technical SEO: Improving the website's technical elements, such as its code and server configuration, to enhance its visibility in search results.
Content creation: Developing high-quality, relevant, and engaging content to attract and retain website visitors.
User experience (UX): Improving the website's overall user experience to reduce bounce rates and increase engagement.
Analytics and tracking: Regularly monitoring the website's performance and tracking important metrics, such as organic traffic and keyword rankings.
Continuous improvement: Staying up-to-date with the latest SEO trends and updates, and continuously improving the website's SEO strategy to maintain and improve its search engine visibility.
At The End
In Pakistan, SEO is a growing field with numerous opportunities for businesses and individuals looking to increase their online visibility. Companies and individuals can improve their SEO by optimizing their website's content and structure, building high-quality backlinks, and utilizing keywords effectively.
As with any digital marketing agency, it is important to research and evaluate their services and track record before working with them to ensure they can deliver the desired results. You can start with checking their portfolio, reading reviews and testimonials, and asking experiences from their customers. It is important to communicate your specific needs and goals with them in order to ensure they can deliver the results you are looking for.
Currently we have listed agencies from Karachi & Lahore, as we haven't listed any SEO agency from Islamabad, Quetta, Faisalabad, Sialkot or Multan, etc. As we were unable to find a perfect match from those cities.